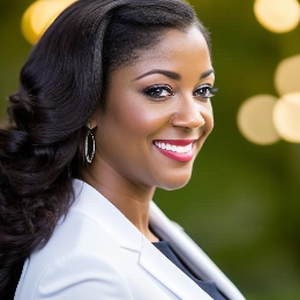 Kelley Evans
With more than 20 years of experience as a dynamic communications and media professional, Kelley Evans is a true master of engaging storytelling, multimedia content curation and impactful journalism. Her multifaceted expertise spans various domains, including race, culture, sports, entertainment, tech, business and health.
Kelley's diverse background encompasses public relations, communications, new media, print and digital journalism, production, and film. As the digital landscape evolved, Kelley remained at the forefront, staying abreast of current trends, analytics, and innovative storytelling techniques. Her in-depth understanding of web design, Internet tools, content management systems, and emerging business models has allowed her to elevate the visibility of organizations.
As a consultant, Kelley is the visionary of a specialized firm – FADE Consulting – focusing on content development, analysis and management, strategic communications, media training, corporate and community engagement, reputation analysis and identity, production management and small business startup coaching.
Kelley is a leader who combines strategy with empathy, leading with intellect, action, and passion. Beyond her professional life, she is deeply passionate about combating health disparities, bridging the gap in digital inequities among low-income and senior communities, advocating for the unhoused, and spreading the word about environmental racism.
Kelley holds a Bachelor of Arts in Journalism with a minor in English and a concentration in African-American Literature from The University of Memphis.
Contact Me
Let's work together! Email me at contactme@kelleydevans.com or you click the form below.